There are 4 steps needed to transfer your website using FTP (File Transfer Protocol)
For you to be able to access the files of your website, you will need the following information from your last provider: 
Host Name
FTP User Name
FTP Password
If you do not know where to find this information, please contact your old provider. 
---
Once you have your FTP login details from your old host, you will need to log in to your FTP via an FTP client. We recommend FileZilla.
Open FileZilla
Enter the Host Name, Username, & Password from your old hosting solution
Click Quick Connect 

Note:
 If your previous host provides a port, use this number, otherwise leave it blank.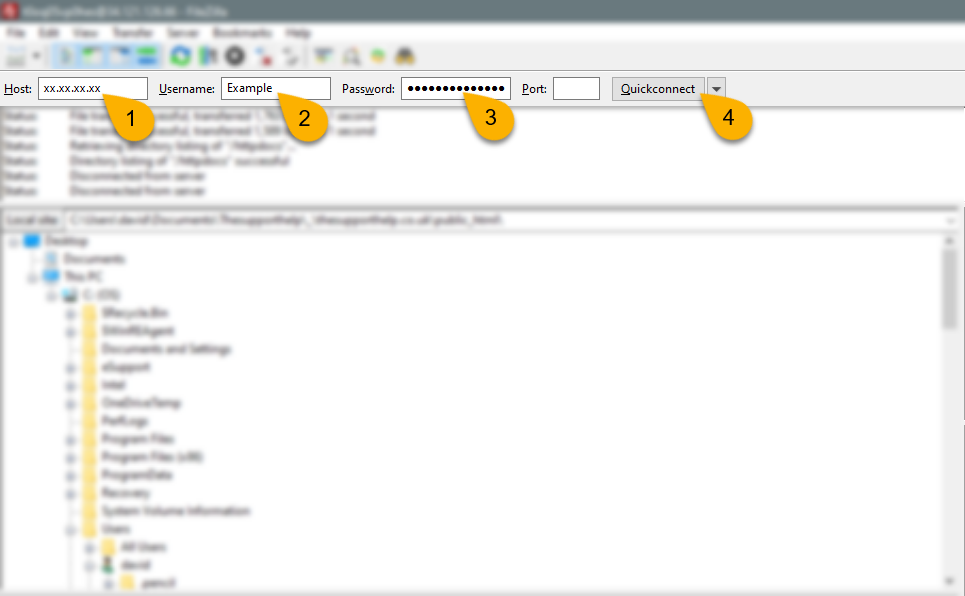 Select the Folder destination that you want the files to be downloaded to on the left-hand pane (The left-hand Pane represents your PC)
Right Click and Download the Highest-Level Folder on the right-hand pane (The right-hand pane represents the server your files are hosted on)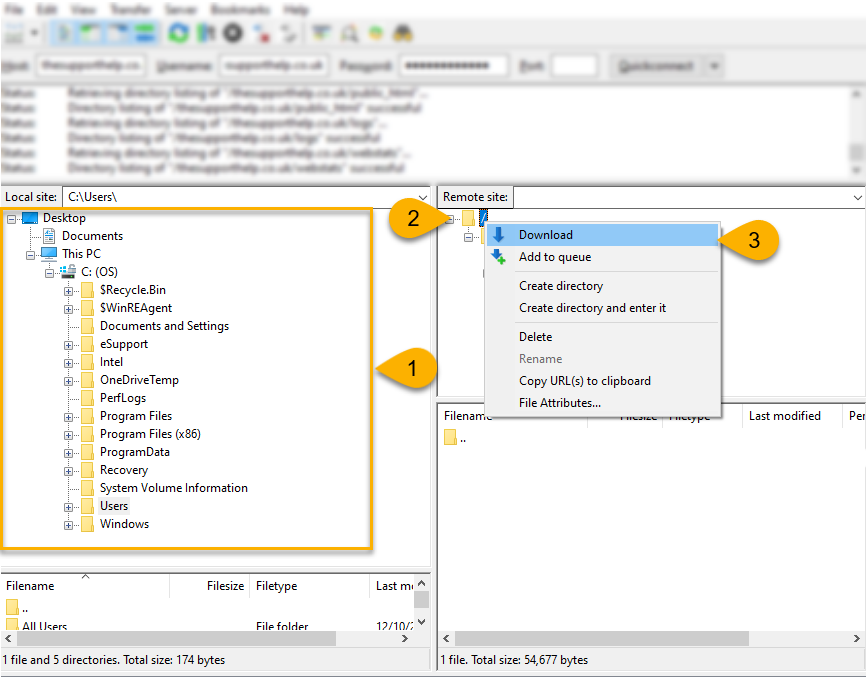 Your websites files will now be saved on your PC.
---
Before you can upload your files to you to Site Creators servers you will need to create an FTP Login More Info
---
Once you have created an FTP Login you will be able to upload your website's files to Site Creators servers. To do so, follow these instructions: 
Open FileZilla
Enter the Host Name, Username, Password that you created when setting up an FTP Login with Site Creator
Click Quick Connect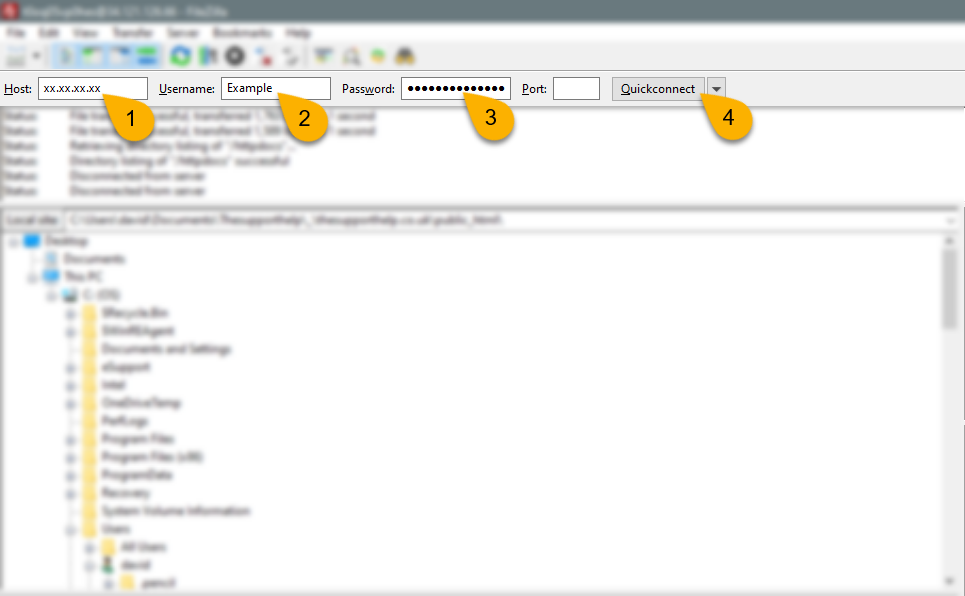 Select the folder httpdocs within the right-hand pane 
Find the Folder on Your Computer where your Websites Files Are Stored
Find the Root Folder (Typically called httpdocs or public httpdocs)
Right-click and select Upload
Overwrite all Duplicated Documents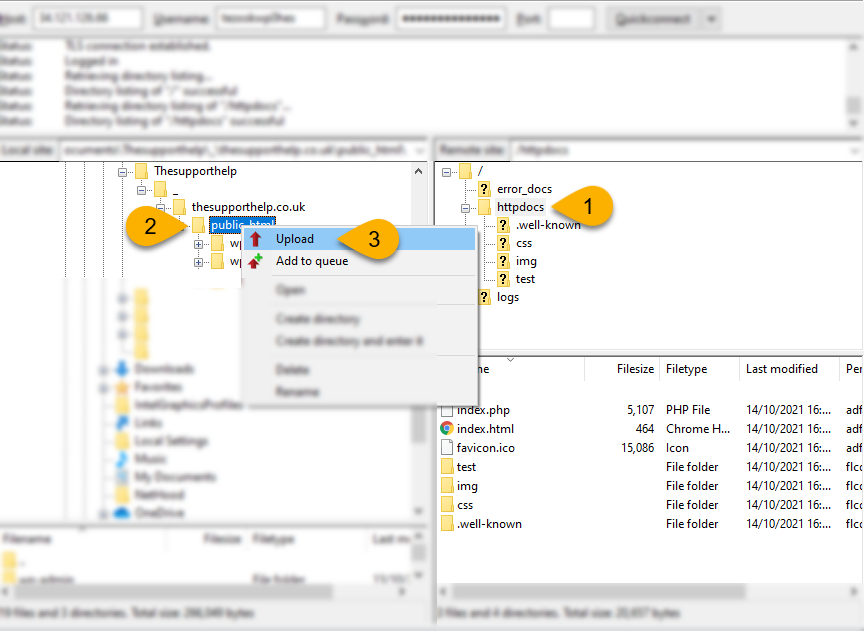 Tip
- The correct root folder to upload will at least include a file named 
index.php, index.html, home.html 
You have now successfully uploaded your website's files via FTP to the Site Creator's servers. The next step to fully migrating your website to Site Creator is to Transfer Your Websites DataBase